The Town Hall, also called Rotovž, is one of the most important secular buildings in Maribor and dates back to the late Gothic period. Constructed in 1515, the Town Hall offered a good view of the trading in Glavni trg square and subsequently control over the trade in the city. Before the end of the 16th century, Italian masters added renaissance elements to the building, giving it the look it has today.
In the past, the Town Hall served as a regional court. The ground floor and the basement were also used as prisons for a while. The court stayed in this location until the second half of the 17th century. Today, the building serves as a venue for formal events and a popular wedding location—the front façade hides a lovely baroque reception hall and a romantic square called Rotovški trg.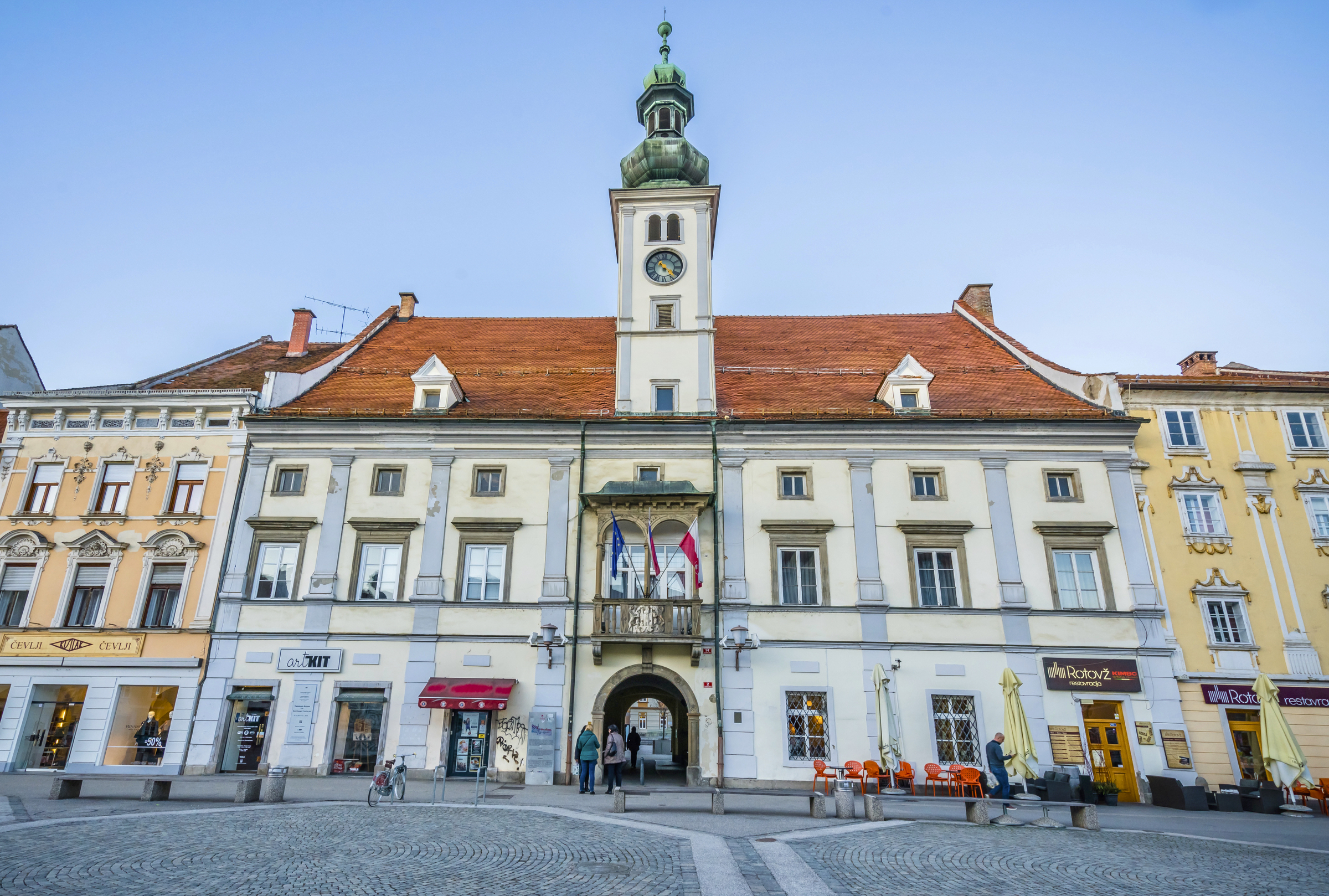 If you look carefully, you'll also see that the clock tower is not aligned with the centre of the building. According to the legend, this was not a mistake but a deliberate revenge enacted by the builder who felt he was not fairly compensated for his work.